Offshore Wind Developments
20 September 2017
Venue: Chester Hotel, 59-63 Queens Rd, Aberdeen, AB15 4YP
11:30 for 12. Close at approx. 14:00
Chaired by Neil Gordon, CEO of Subsea UK, the Offshore Wind Subsea Developments panel members will include Roy Kirk, Area Manager for Highlands and Islands Enterprise, Alex Gauntt, Business Development Manager, SIEM Offshore Contractors, Iain Middleton, Commercial Manager, Ecosse Subsea Systems, Jonathan Edwards, Business Development Director, DeepOcean and Scott McMillan, Operations and Maintenance Director, James Fisher Marine Services.
Presentations will be made by the panel members followed by open discussion and debate.
Roy Kirk - Area Manager, Highlands and Islands Enterprise for Caithness and Sutherland

Roy Kirk has been the Area Manager for Highlands and Island Enterprise for Caithness and Sutherland since April 2008. He is responsible for delivering growth in local businesses, developing sectoral growth in key sectors, strengthening communities and regional development in the North Highlands. Roy has around 20 years' experience in economic development, including tourism development and other projects and most recently oversight of major infrastructure projects including port development of £20m.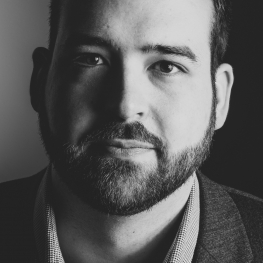 Alex Gauntt - Business Development Manager, SIEM Offshore Contractors

Alex is a well-known figure in the British renewables industry. Since 2005 Alex has been involved in the development, planning and construction of on- and offshore wind as well as tidal projects across Europe with a focus on Germany & the UK. He has been a Project Manager, a Project Developer and worked for some industry leading Tier 1 & Tier 2 service and equipment suppliers in Sales & Business Development functions. His focus has been the subsea power cables industry since 2012 and he joined Siem Offshore Contractors in August 2013 as their Business Development Manager.
He holds an MBA, is the Chairman of the International Marine Contractor Association's Renewable's Working group on 'Walk to Work' vessels and is an active member of the industry groups 'European Subsea Cables Association' and 'Renewable UK' and of course 'Team Humber Marine Alliance'.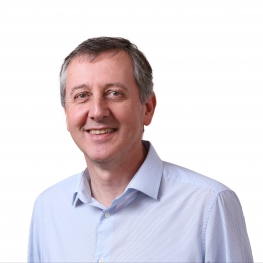 Iain Middleton- Commercial Manager, Ecosse Subsea Systems Ltd
Originally from the Isle of Islay but now based in Aberdeenshire, Iain was appointed in February 2017 as Commercial Manager for Ecosse Subsea Systems Ltd. Prior to this appointment, Iain had a 30-year career within the oil and gas sector, mainly with major operator Shell and was responsible for the commercial strategy, planning and execution of a number of important onshore and offshore brownfield, decommissioning and greenfield projects. He was latterly Supply Chain Manager for Shell projects in the UK, Ireland and Netherlands, with responsibility for an annual budget in excess of £2.5 billion. He also has experience in working in Russia, Middle East and Far East Projects and although he may be new to the Offshore Wind Sector is looking to bring his Oil and Gas experience and track record to this sector.
Jonathan Edwards - Business Development Director, DeepOcean


DeepOcean operates a fleet of 16 vessels, 40 ROVs and 16 trenching assets to conduct a wide range of projects in the Renewables and Oil & Gas markets. A unique set of trenching tools allows DeepOcean to hold a world leading position in terms of capability and track record in pipeline and cable trenching.
Jonathan is a Mechanical Engineer with 20 years subsea construction experience gained within various commercial roles. He recently re-joined DeepOcean as Business Development Director.
John Best - Senior Business Development Manager, James Fisher Marine Services

John Best set up Best Proactive to act as a consultant to businesses primarily in the Offshore Renewable Energy Sector. Having previously worked for James Fisher & Sons plc, as Head of Sustainable Energy, he still maintains strong links and is retained to lead on Special Projects.
John formed and ran EEEGR, East of England Energy Group, a not for profit membership organisation as CEO, from April 2001, leaving in March 2012 after 11 years. In that time, it grew to over 370 members. Skills for Energy was a central theme of the work. In September 2016, John's contribution to the Energy Industry over the past 20 years was recognised through a Lifetime Achievement Award presented by EEEGR on behalf of its members and stakeholders.
John left school in 1971 at 16 and trained as a navigator. From 1980 to 1986 he worked in the offshore oil and gas industry with Wimpey Marine, ending as Marine Manager. In early 1990's he joined UK Waste. Over the next nine years he rose to become General Manager – UK for the Industrial Services Division.
Booking
Book online now using the button at the top of the page.
£35.00 + VAT for Subsea UK members
£45.00 + VAT for non members


Are you free in the morning before this event?
The EIC's "Opportunities with Dounreay" Event will take place at the Crowne Plaza, Aberdeen Airport Hotel, 2 International Ave, Dyce, Aberdeen AB21 0BE with registration from 08h30 ready for a 09h00 start.
To find out more and book your place directly with the EIC, follow this link https://www.the-eic.com/EventDetail.aspx?dateid=1864
To view the programme,
click here
.
To view the delegate list,
click here
.